Founded in 1994
The New Community Shelter was founded in 1994 to help the homeless and the hungry, and has evolved to become one of the most respected shelters in the State of Wisconsin and is respected by officials and residents of the City of Green Bay. The New Community Shelter is the only Emergency Shelter in Brown County open year round that serves homeless adult men and women. In addition to our Emergency Shelter Program, the New Community Shelter has provided a Transitional Living Program and a Community Meal Program since 1994. In addition to providing food & shelter, the board of directors & staff believe it is essential to offer supportive services and to empower the residents to access other community resources necessary for achieving self-sufficiency.
New Community Shelter
In November of 2004, following a successful capital campaign, we opened the doors of our new facility located at 301 Mather Street in Green Bay. The facility was made possible and is reliant on the generosity of local community members, corporations, and individuals recruited by our very dedicated board of directors.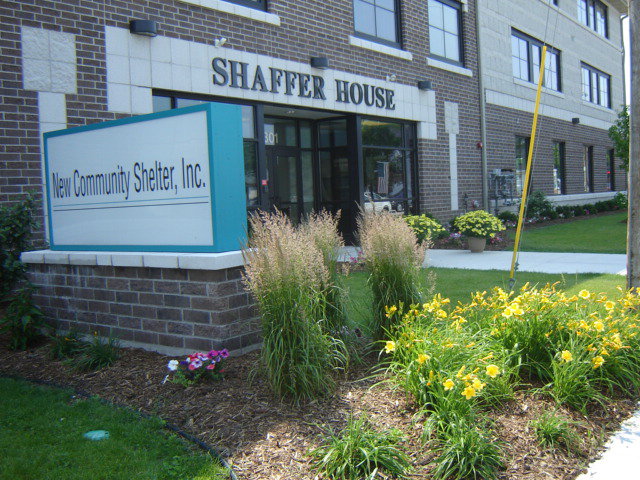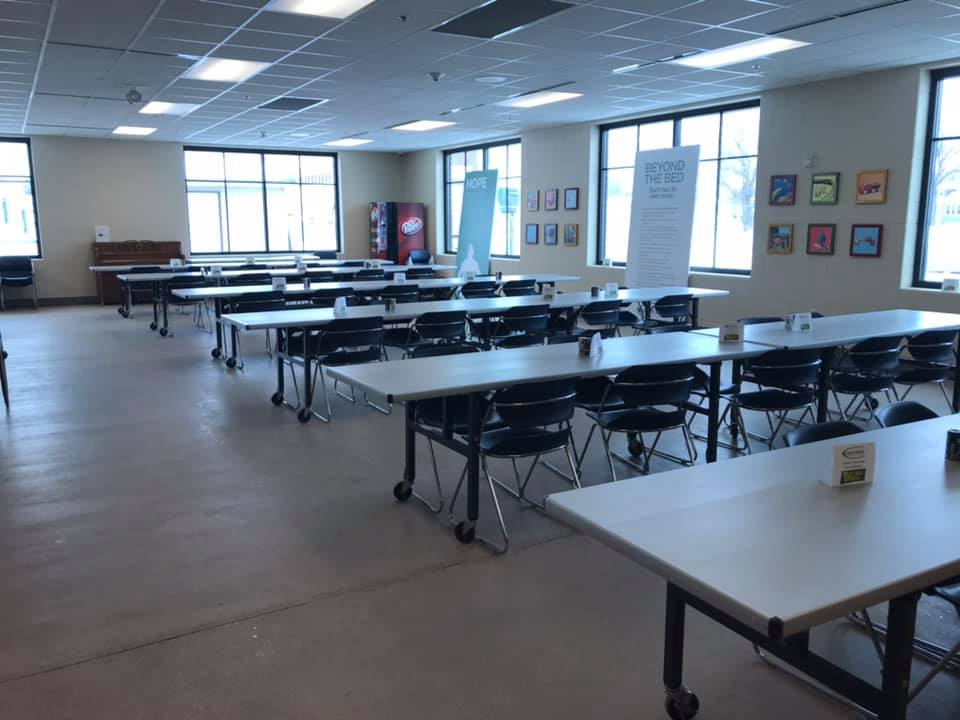 Expansions
In 2010 following another successful capital campaign, the shelter expended the facility adding a larger kitchen and dining room (Schneider Hall) to accommodate the increased numbers of people needing meals. The shelter also added a larger classroom and computer lab also due to the increase in numbers, and four Transitional Living apartments were added so the shelter could dedicate those units for Military Veterans only.
Awards
On November 10, 2016, the New Community Shelter received the 2016 Ethics In Business Award. American Foundation of Counseling Services (AFCS), along with founding sponsor – Green Bay Packaging Inc. and the George Kress Foundation – announced the recipients of the 2016 Ethics in Business (EIB) Awards. There is an award recipient from each category – Non-Profit, Business, and Individual – to showcase at this year's event.
Nearly eighty individuals and companies were nominated for the three awards; twelve finalists were selected. The award criteria include demonstrating both business excellence and the highest standards of values such as civic and social responsibility, integrity, and ethical conduct.
An independent committee selected an award recipient in each of the three categories that demonstrated the highest overall achievement based on the criteria.
New Community Shelter is the 2016 award recipient in the non-profit category. This organization provides emergency and supportive services in an atmosphere of respect for those experiencing homelessness. They rely on the collaboration of other agencies within our community to serve individuals and families facing difficulty.
Other finalists in the non-profit category are the Aging & Disability Resource Center, Bellin Health, and Cerebral Palsy, Inc.