Community Meal Program
The New Community Meal Program is open to any child or adult in need of a meal. All we ask is you are peaceful and sober, and if you are not, we will offer you a bag lunch and ask you to try again tomorrow.
When do we serve meals?
Dinner: 5:00-6:00 PM (7 days-a-week, 365 days/year)
Lunch: 11:30-12:30 (every weekend and all holidays)
For more information contact SaraS@newcommunityshelter.org or call 437-3766, ext 111
Meal Services
Since COVID-19 we have served more meals than ever before. Meals are served "To-Go" and every day we are serving over 300 meals.
In 2019 we served nearly 110,000 meals and 4.869 meals to children
Volunteers gave nearly 11,000 hours of service in the Community Meal Program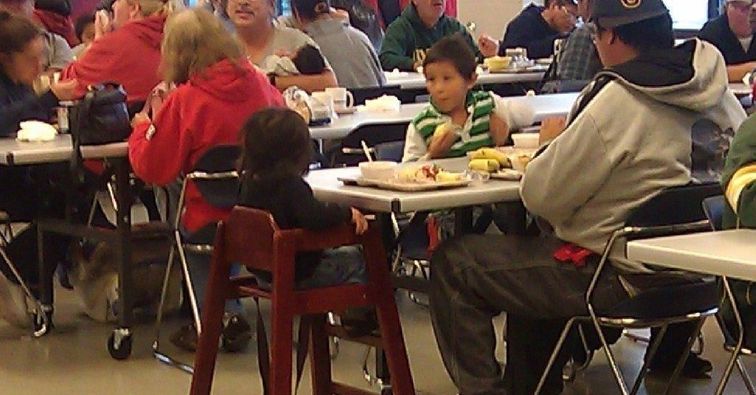 Join Our Volunteers
The New Community Shelter began as a grassroots volunteer effort. We continue to rely on the kindness and energy of thousands of volunteers each year. They bring fresh enthusiasm to the residents and staff.
If you are interested in donating your time, we have many opportunities for you to volunteer – please email JimS@newcommunityshelter.org